About
Our Story
For over 20 years, our professionals helped pioneer the concept of vendor protection, also known as "Account Receivables Put Options."
Empowered by unrivaled credit risk analytic skills, we confidently cover more names than anyone else. Our clients depend on us to guide them through potential market risk and navigate an ever changing financial landscape.
As an organization, we are defined by our performance. When our clients' customers file for bankruptcy, we stand shoulder-to-shoulder with our clients – guiding them through uncertainty, providing reassurance and most importantly – making sure they get paid.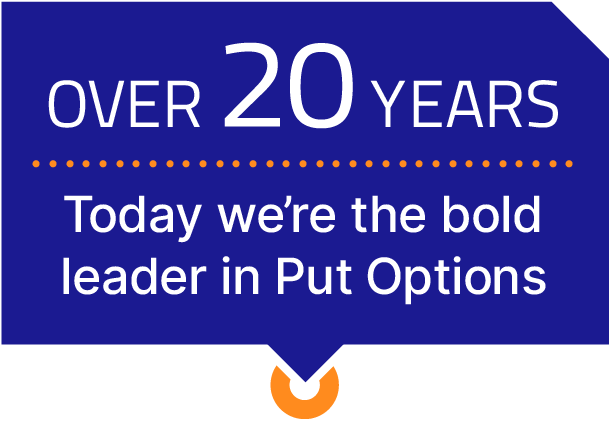 The "We'll Be There For You" Promise
This promise defines us as an organization. It's grounded in who we are and what we believe.
Because information is power
We'll keep you apprised of customer credit risk through our TradeGuard Alert emails. Click here to sign up for TradeGuard Alerts.
Because we know our business
No matter what the situation, we'll find a way to provide affordable coverage. That often means covering names others won't touch.
Because business moves quickly
When you reach out to us for a quote, we'll almost always get back to you in 60 minutes or less.
Because your time is valuable
When you're ready to finalize your TradeGuard Put Option, we'll do everything in our power to minimize hassles and paperwork.
Because partners look out for each other
We'll always share up-to-date information on a customer credit throughout your coverage. Whatever we know, you'll know too.
Because when it comes to your A/R, there's no room for guesswork
We provide comprehensive information upfront. This way, if a customer files for bankruptcy, you'll know exactly what you need to do in order to receive payment.
Because this is how we do business
We honor our commitments in a timely and professional manner.
Bottom line:
We've been there for our clients for over 20 years.
We'll be there for you.
Get Protected Now
Click or call to get your TradeGuard Put Option quote started.
Learn more about credit protection and how it works.